Warehousing – Pier 2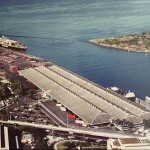 Our Pier 2 facility is a bonded warehouse of over 500,000 cubic feet of storage and an additional 26,000 square feet of office space conveniently located on the Port of Honolulu. This prime waterfront location is directly adjacent to one of the State's main container cargo terminals, next to the new Pier 2 Cruise Ship terminal facility, and the vibrant downtown business district.
Warehouse Facility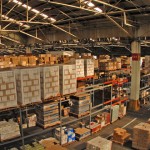 Warehouse storage is available at competitive monthly rates and rental of warehouse handling equipment and labor is available at hourly rates in a high security facility. Zone users may also rent warehouse space for merchandise assembly, manipulation, or manufacturing on a daily, monthly, or annual basis. The warehouse also includes a cool-storage facility. Access to cargo-handling equipment such as heavy lift tractors, diesel forklift trucks, carriers, trailers and other stevedore equipment is also available. Bulk storage, container storage and break-bulk facilities are located nearby.