History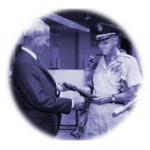 FTZ9 is one of the nation's oldest and most respected Foreign-Trade Zone programs.
Established in 1966, FTZ9 evolved through a 1963 study by Dr. John Hazard of the University of Hawaii entitled "Transshipment Hawaii, Steps Toward an East-West Distribution and Processing Center." The study focused on the foreign-trade zone as key to development of new trade patterns for Hawaii. Governor John A. Burns explored the foreign-trade zone concept, and enabled State Act 201, authorizing the State to apply for a foreign-trade zone grant.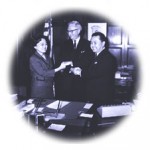 In 1964, Hawaii's grant application was filed with the Foreign-Trade Zone Board of the U.S. Department of Commerce. Approval of the grant was received on February 15, 1965 by FTZ Board Order No. 65.
On June 15, 1966, Foreign-Trade Zone No. 9 was activated at an office at Pier 39, Honolulu Harbor with Homer A. Maxey, Jr. as its first Administrator. The program expanded to the Pier 39 warehouse and yard on January 29, 1968.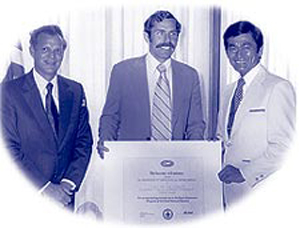 Since that time, Foreign-Trade Zone No. 9 has moved its headquarters location to Pier 2 just off of downtown Honolulu and has grown to include 13 sites across the main Hawaiian Islands with 2,600 acres designated as FTZ. Foreign-Trade Zone No. 9 currently oversees five activated sites including Hawaii's two refineries and its own general purpose zone at Pier 2.
In autumn 2018, FTZ9 will transition to the new, Alternative Site Framework (ASF) for establishing new programs throughout Hawaii. ASF dramatically reduces costs for companies to establish a foreign-trade zone at their own locations.
FTZ9 is a founding member of the National Association of Foreign-Trade Zones, the NAFTZ. Homer A. Maxey, Jr. was instrumental in its founding, and its first Chairman.