Shipping Update Brief (7/2/2020)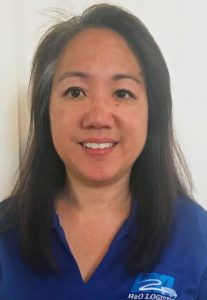 This shipping update is brought to you by Dayna Teruya of H2O Logistics! They are a freight forwarder specializing in shipments between CA and HI (including neighbor islands).
H2O Logistics shipping schedule has remained the same. Delays in shipments possibly from downsized trucking companies and/or warehouse staff. Currently, about 70% of warehouses are back to full operations.
Shipping rates have slightly decreased, if at all, with lower fuel prices.
Long-term, if tourism doesn't bounce back, shipping rates could increase.
Please note: Shipping hand sanitizer overseas will include hazardous shipping fee. Save by shipping in volume, ask your vendor if there are others who are shipping same hazard category items to share the fee.
Similarly, shipping e-bikes may incur the same hazardous shipping fee because of the batteries.
Advice: COMMUNICATION with your vendors and freight forwarder is key to managing your shipment costs and schedules!
Dayna Teruya, H2O Logistics, Hawaii Office
dayna@h2ologistics.com
808-392-0835