Labor & Equipment Rental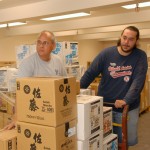 In an effort to provide a wide range of services, the Hawaii Foreign-Trade Zone No. 9 (FTZ9) allows for businesses to provide their own labor to load and unload merchandise from containers and rent forklifts by the hour.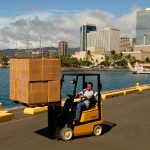 An importer may also elect to hire the FTZ9 staff to provide a skilled forklift operators or laborers to assist with the merchandise loading and unloading process.
In any case, the FTZ9 will ensure that your merchandise will be handled by workers that meet both State and Customs and Border Protection guidelines for the safe handling of merchandise. All forklift operators and laborers will be checked for the appropriate operators certification and clearances to work in a bonded environment. Please call our Warehouse Operations at (808)586-2515 for more information.